In 1986 Run-DMC released their 3rd studio album "Raising Hell".
The 12 track album was the real breakthrough for Run-DMC, reaching top chart positions and moving big numbers in sales.
Most well known is probably the cover of Aerosmith's song "Walk This Way", which features Steven Tyler and Joe Perry of Aerosmith. Not to forget the iconic "My Adidas", an ode to the sneakers Run-DMC were wearing, which eventually lead to an endorsement deal and long-time relationship with the Adidias brand. Another successfull singles taken from "Raising Hell" is "It's Tricky".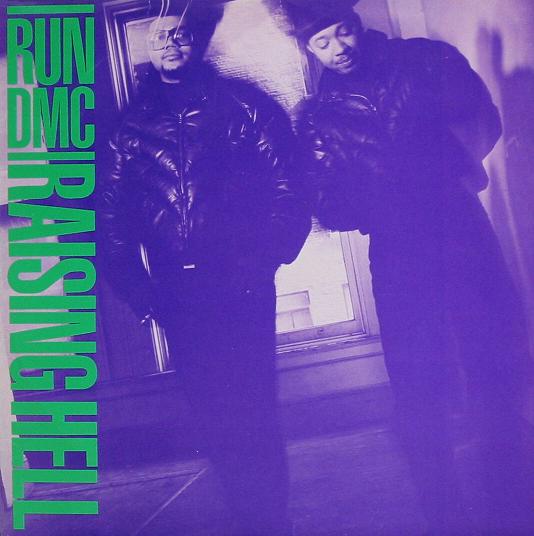 The album itself was available with two slightly different versions of the cover, the cover artwork being basically the same but in different colours.
Track list:
01 Peter Piper
02 It's Tricky
03 My Adidas
04 Walk This Way
05 Is It Live
06 Perfectio
07 Hit It Run
08 Raising Hell
09 You Be Illin'
10 Dumb Girl
11 Son Of Byford
12 Proud To Be Black
In 2005 the album was re-released with five bonus tracks:
13 My Adidas (A Cappella)
14 Walk This Way (Demo)
15 Lord Of Lyrics (Demo)
16 Raising Hell Radio Tour Spot
17 Live At The Apollo Raw Vocal Commercial